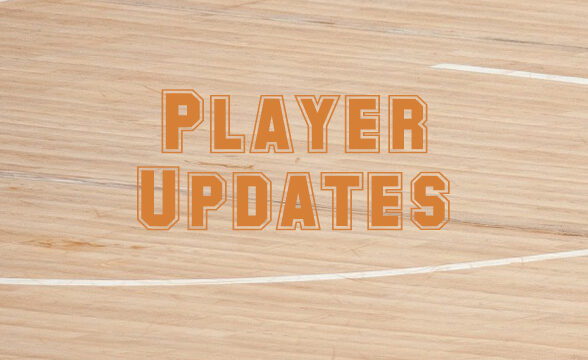 Tweet
Many of the player updates early in the week centered around transfers being eligible this upcoming season, (many of which were two-time transfers and/or grad transfers, credit to Jon Rothstein for sharing most of them). That said, between the new one-time free transfer rules and the ease with which waivers have been given to transfers (first-time & multiple-time) and grad transfers in recent seasons, it appears the general expectation this season will be that players who announce transfers will be granted waivers for eligibility.
While it is helpful to have confirmation of transfer eligibility, I don't really see that as "breaking news" unless there has been a complicating factor around the transfer creating concern about their eligibility. So as a general rule I likely won't tweet out transfer waiver eligibility approvals unless the climate shifts, but you can see a list of those whose transfer eligibility was recently confirmed in the update section below.
Some of those announcing transfer destinations were Kevin Osawe (Western Kentucky to Little Rock) & Talin Lewis (USC to Corban University).
(Injuries & Updates in the first section, Transfers down below.)
Injuries and Updates from July 26:
Teddy Allen, New Mexico State – Nebraska transfer confirmed to be eligible this season
Nysier Brooks, Ole Miss – Miami transfer confirmed to be eligible this season
Terrell Brown, Washington – Arizona transfer confirmed to be eligible this season
Jason Carter, Ohio – Xavier transfer confirmed to be eligible this season
Jalen Coleman-Lands, Kansas – Iowa State transfer confirmed to be eligible this season
Rasheem Dunn, Robert Morris – St. John's transfer confirmed to be eligible this season
KeyShawn Feazell, Creighton – McNeese State transfer confirmed to be eligible this season
Ferron Flavors, Robert Morris – Oklahoma State transfer confirmed to be eligible this season
Michael Flowers, Washington State – South Alabama transfer confirmed to be eligible this season
Jamir Harris, Seton Hall – American transfer confirmed to be eligible this season
Vance Jackson, East Carolina – Arkansas transfer confirmed to be eligible this season
Hayden Koval, Cincinnati – UNC Greensboro transfer confirmed to be eligible this season
Te'Jon Lucas, BYU – Milwaukee transfer confirmed to be eligible this season
Koby McEwen, Weber State – Marquette transfer confirmed to be eligible this season
Charlie Moore, Miami – DePaul transfer confirmed to be eligible this season
Pauly Paulicap, West Virginia – DePaul transfer confirmed to be eligible this season
Mark Smith, Kansas State – Missouri transfer confirmed to be eligible this season
Patrick Tape, San Francisco – Duke transfer confirmed to eligible this season
Chris Vogt, Wisconsin – Cincinnati transfer confirmed to be eligible this season
Michael Weathers, SMU – Texas Southern transfer confirmed to be eligible this season
Bryson Williams, Texas Tech – UTEP transfer confirmed to be eligible this season
Holland Woods, Grand Canyon – Arizona State transfer confirmed to be eligible this season
Transfer Updates from July 26:
Trevell Cunningham, Grambling – transfers to Southern Indiana – 6.9 ppg
Isiah Kirby, Southeastern Louisiana – transfers to Tallahassee CC – 7.3 ppg
Talin Lewis, USC – transfers to Corban University
Kevin Osawe, Western Kentucky – transfers to Little Rock – 2.2 ppg