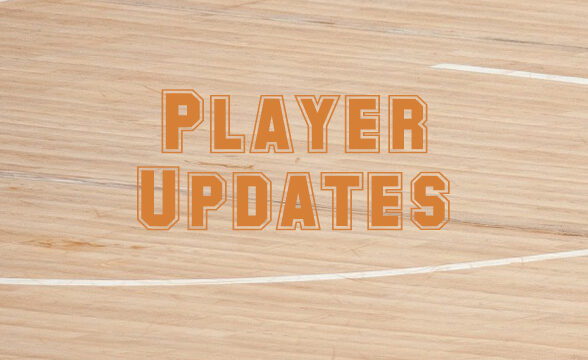 Tweet
In notable injury updates, Bryan Antoine (Villanova, 2.3 ppg in 10 games last season) is dealing with a knee issue that does not need surgery but does sound like may cause him to miss time, and Earl Timberlake (Memphis) has not yet been cleared for contact (shoulder injury when at Miami, 9.3 ppg) but is doing drills as practice starts.
Keyontae Johnson (Florida) has not been cleared for activities but is attending practice in more of a coaching type role after his scary on-court collapse last season, Jemarl Baker (Fresno State) is cleared after a wrist injury while with Arizona last season, and Artur Konontsuk (Southern Miss, 4.6 ppg) will miss the season with a knee injury.
A reminder – with the NCAA transfer rule changes, most players who transferred should be immediately eligible, and most two-time transfers are also having their waivers approved with seemingly few issues. Thus I am not sharing transfer waiver approvals as "breaking" news, rather I will be more likely to tweet/share when a player's waiver is delayed or denied for some reason. That said, I am still listing them below, as the assurance of eligibility can't hurt, and among those being shared as eligible were Rasir Bolton (Gonzaga) and Marco Anthony (Utah).
(Injuries & Updates in the first section, Transfers down below.)
Injuries and Updates from Sept 28:
Marco Anthony, Utah – Utah State transfer is eligible to play this season – 10.0 ppg
Bryan Antoine, Villanova – has a patella knee injury, surgery not needed but is an issue
Jemarl Baker, Fresno State – Arizona transfer cleared for the season (wrist) – 12.0 ppg
Joey Baker, Duke – minor injury, should be back by next week, "had a great summer"
Daniel Batcho, Texas Tech – Arizona transfer is cleared for the season (knee)
Rasir Bolton, Gonzaga – Iowa State transfer is eligible to play this season – 15.5 ppg
Marvin Coleman, UNLV – fully cleared for the season (stress fracture in leg)
Dhamir Cosby-Roundtree, Villanova – not looking good, but haven't given up hope for this season (shin)
Both Gach, Utah – Minnesota transfer is waiting on waiver for eligibility
Jaden Ivey, Purdue – tweaked his ankle in practice, was in and out
Keyontae Johnson, Florida – has still not been cleared to practice
Artur Konontsuk, Southern Miss – out for season, knee – 4.6 ppg
Shereef Mitchell, Creighton – is almost back (foot)
Brandon Newman, Purdue – missed practice Tuesday with a foot/ankle issue and got an X-ray, team should know more in the next couple days
Nnanna Njoku, Villanova – almost cleared from concussion protocol
Javon Ruffin, Colorado – is working his way back from a knee injury
Earl Timberlake, Memphis – not fully cleared for contact yet, had a neck surgery to help with his shoulder pain, is participating in most drills
Transfer Updates from Sept 28:
See For Yourself: