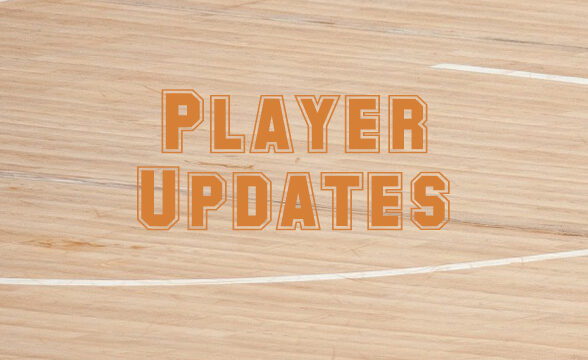 Tweet
The Core Four – four key updates from Oct 8-11
AJ Griffin (Duke), a five star freshman forward, suffered a dislocated knee in practice and is expected to miss 4-6 weeks which will likely have him missing some early-season games. Griffin was likely slotted as a starter, but Duke has enough players with positional flexibility such as Wendell Moore that they should be able to cover his absence, but it does shorten the rotation/bench.
Jamarius Burton (Pitt) had a left knee procedure and is expected to miss 4-6 weeks. The guard began his career at Wichita State, averaging 10.3 ppg in his final season, then transferred to Texas Tech where he had 4.3 ppg in 19 games last season.
Jarren McAllister (VCU) suffered a torn ACL in his right knee and will be out this season after missing the 2020-21 season with a torn ACL in his left knee, really tough break for him and VCU which also lost Jamir Watkins for the season to a torn ACL at the end of September, as well as Ace Baldwin to an Achilles injury which will sideline him until January.
Gonzaga G Dominick Harris is out indefinitely with a right foot injury and will have surgery on Wednesday. The guard was a regular rotation player that played in 25 games last season, averaging 3.0 ppg, including an appearance in the national championship game.
Announcing transfer destinations were Chauncey Hawkins (St Francis (NY) to Bryant), Virshon Cotton (Long Island to New Mexico State), and Davis Larson (Hillsdale to Duquesne). Hawkins and Cotton were two of the better names still remaining in the portal.
(Injuries & Updates in the first section, Transfers down below.)
Injuries and Updates from Oct 8-11:
Bryce Aiken, Seton Hall – fully cleared for the fall (ankle, knee)
Allen Betrand, Rhode Island – rehab is ahead of schedule (knee) but is likely to redshirt this season
Jamarius Burton, Pitt – Texas Tech transfer had a left knee procedure, will miss 4-6 weeks
LJ Cryer, Baylor – is about a week and a half from returning after foot surgery
Michael Durr, Indiana – expected to be ready for the start of the season, sat out August exhibition games
Xavier Foster, Iowa State – has been dismissed from the team, facing legal charges related to assault
AJ Griffin, Duke – dislocated knee, will not need surgery, out 4-6 weeks
Dominick Harris, Gonzaga – is out indefinitely with a right foot injury
Isaac Lindsey, Wisconsin – UNLV transfer is practicing after hip surgery last season
Jarren McAllister, VCU – will miss the season with a torn ACL in his right knee, missed last season with a torn ACL in his left knee
Makhei Mitchell, Rhode Island – did not scrimmage Saturday (groin), should be full-go next week
Transfer Updates from Oct 8-11:
Virshon Cotton, Long Island – transfers to New Mexico State – 9.4 ppg
Chauncey Hawkins, St Francis (NY) – transfers to Bryant – 16.0 ppg
Davis Larson, Hillsdale – transfers to Duquesne – 11.0 ppg – he was planning to be a grad assistant for Duquesne, but with a scholarship open he has been added to the active roster
See For Yourself: