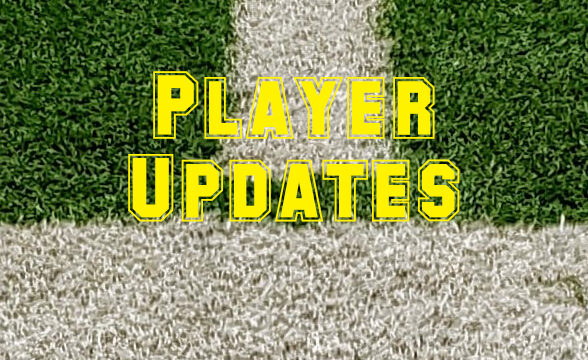 Tweet
On Thursday night there were several surprise absences in the New Mexico-Utah State game, as RB Jaylen Warren (Utah State) and WR Jordan Kress (New Mexico) were unavailable. QB Andrew Peasley got the start for Utah State, and QB Trae Hall started for New Mexico (but went down with an injury in the second half) as Tevaka Tuioti was again unavailable. In non-Thursday night game news, Oklahoma State reserve QB Shane Illingworth was reported to have tested positive for covid.
Not much news Friday outside of game action, but Utah State RB Jaylen Warren was reported to have left the team (did not play Thursday), joining the seeming exodus Utah State has experienced recently.
Player availability updates from Friday games will be on the Saturday full report (shared Sunday morning).
Injuries & Updates from November 26-27:
QBs:
Trae Hall, New Mexico – started again on Thursday, injured in second half
Shane Illingworth, Oklahoma State – has reportedly tested positive for covid and will be out this weekend
Aidan O'Connell, Purdue – will not suit up this weekend, will need surgery at some point
Andrew Peasley, Utah State – started after dismissal of Jason Shelley
Tevaka Tuioti, New Mexico – did not travel, concussion protocol
RBs:
Stephen Carr, USC – practiced Wed, expected to play
Markese Stepp, USC – practiced Wed, expected to play
Jaylen Warren, Utah State – unavailable Thursday night, on Friday was reported to have left the team
WRs & TEs:
Jordan Kress, New Mexico – unavailable Thursday night