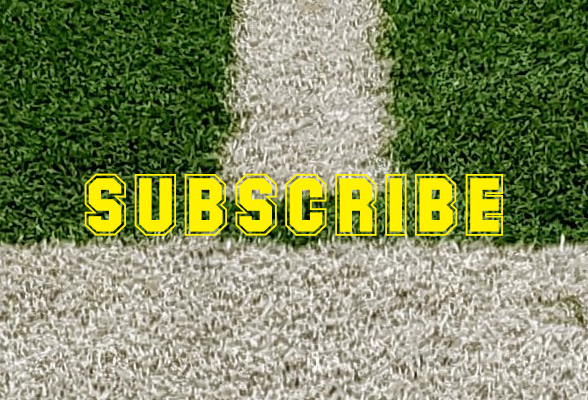 Tweet
Become a subscriber to receive premium content, including access to:
Daily update posts – usually daily CFB or CBB in-season website posts which share all the player updates (fantasy positions for football, all key rotation players for basketball) including new injuries, injury updates, who sat out, who returned to action, transfers, depth chart/starting lineup moves along with analysis of the day's top news – simply put, our goal is to find and share the best information possible to tell you who is actually playing
Gameday pregame watchlist posts – CFB & CBB updates leading into gamedays (usually Saturdays for football, for basketball notable injury updates for upcoming games included within daily posts) with injury news and notes, status updates, QB battles (CFB) and more to be watching for
Access to CFB or CBB injury databases – databases are searchable by player, team or date and are continually updated with the latest news – all 131 CFB FBS teams are covered while 9 of the more major NCAA conferences are included for basketball – ACC, Big East, Big Ten, Big 12, PAC 12, SEC, AAC, Atlantic 10, & Mountain West, plus Gonzaga & BYU – other nationally relevant teams that emerge from season to season may also be added – teams outside of those listed are NOT covered in daily posts or the database
Depth charts – CFB starting football fantasy position depth charts leading into the first game of the season with initial projections and updated as released by teams for preseason preparation
Fantasy Articles – articles focusing on important stats to know, player & team trends and more
Much more content than is included on the connected twitter feeds, offering an advantage to those who subscribe.
FAQ section below to hopefully answer any questions you may have about subscribing
See a few Screenshots below for brief samples of premium content.
---
Due to some upcoming site changes, we are not taking any new memberships at this time. Please check back closer to football season.
Frequently Asked Questions:
How do I subscribe? Choose either the monthly plan or season pass above that you are interested in, create a username/password, and then you will be prompted to pay through a secure Paypal link, where you can pay with a Paypal account or credit card. After payment is complete you will be emailed confirmation as well as have access to your premium subscription content.
Can I subscribe to both football and basketball, either monthly or with a Season Pass? Yes, initially you can only select one plan, but once you have completed that payment and are logged in you can add additional plans at any time from the Subscribe page.
How does a monthly subscription work? Upon completing a monthly payment and creating an account you will have access to your subscribed content for one month. If you do not choose a recurring monthly subscription then prior to your subscription end date you will be sent a reminder email about renewing your subscription for another month, or if your subscription has expired the next time you try to login you will be prompted to renew.
Will the Season Pass price change for those who may subscribe after the season starts? It is possible there may be special updated season-pass offers after the season begins, but the monthly plan may be the best option for those who begin subscribing deeper into the season.
I am a subscriber but forgot my username/password, what do I do? If you forget your password or username you can request to reset those from the Login page, as a reminder you can login with either your connected email address or your username
I have a question about subscriptions/billing, who do I contact? Please click Contact Us to submit any questions or issues
Are you going to keep tweeting? The twitter accounts will remain a vital part of CFU, but as has been the case the past year, the daily posts contain much more information than is shared on twitter, not to mention the CFU premium content includes the databases, gameday watchlists, articles and more.
Can I still make a donation if I'm not a subscriber? Absolutely, if the twitter content (which is much more limited than the content which is on the website) is offering value to you we appreciate your donations, you can Donate Here.
---
Screenshots of Sample Premium Content