Tag:
college fantasy football stats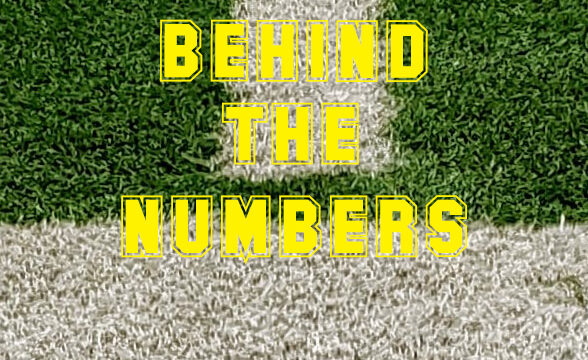 Tweet
Some of these 16 stats from Week 11 are just for trivia, but most are good to know as you look at fantasy trends/leaders across the season or for specific positions or teams.
Florida QB Kyle Trask passed for 356 yards and 6 TDs on Saturday. On the season Trask leads the nation in TD passes with 28 (next closest is 23) and is 4th in passing yards per game with 361.8, behind only Dillon Gabriel, Carson Strong and Mac Jones. With Florida at 5-1, is Trask a viable Heisman contender?
Illinois QB Isaiah Williams threw for 104 yards and rushed for 31/192-1, while Louisville QB Malik Cunningham passed for 161 yards and rushed for 20/197-2 on Saturday. Both efforts were the only times this season a QB has thrown for more than 100 yards while rushing for more than 180 yards. With Illinois QB Brandon Peters returning this week it will be interesting to see if Williams stays the starter.
South Carolina RB Kevin Harris rushed for 25/243-5 against Ole Miss. 245 yards was the season-high for rushing yards in a game, surpassing SMU RB Ulysses Bentley's 227.
When North Carolina beat Wake Forest 59-53 on Saturday, it appears to be the first 59-53 final score in major college football history (credit: Matt Brown).
Ole Miss WR Elijah Moore had 13/225-2 receiving against South Carolina. There have only been seven 225 yard receiving games this season, and Moore has 3 of them.
Since volume matters, only 3 players had 30+ rushing attempts in week 11 – RB Caleb Huntley (Ball State), 34/204-3, RB Mohamed Ibrahim (Minnesota), 33-144-0, and QB Isaiah Williams (Illinois), 31/192-1. Williams was the first QB this season with a 30-carry game.
Only two Big Ten players have three 100 yard receiving games this season – Rashod Bateman (Minnesota) and Garrett Wilson (Ohio State). In Minnesota's loss to Iowa last week QB Tanner Morgan only threw for 167 yards, but 111 of those were to Bateman.
Bowling Green QB Matt McDonald has passed for 14/50 over his last two games combined. Only 3 QBs this season with at least 50 passes attempted have a less than 45% completion rate. McDonald is easily the lowest with 28%, next are Keon Howard (Tulane) at 44.1%, and Joey Yellen (Pitt) with 44.7%.
Ole Miss QB Matt Corral had 513-4 on 28/32 passing, while UNC QB Sam Howell was 32/45-550-6. Only four times this season has a QB passed for 500-4, the other two were KJ Costello (Miss State) and Dillon Gabriel (UCF). To put Corral's numbers in context – for players with 32 or fewer pass attempts this season, no one else had passed for more than 450 yards, next closest was interestingly Sam Howell, who had a 23/28-443-4 line on Oct. 31st.
East Carolina QB Holton Ahlers was held to 9/20-87 yards, 0 TDs and 3 Ints against Cincinnati on Friday. It was only the second time this season a QB with 20+ attempts had less than 100 yards passing and 3 interceptions, the other was Maryland QB Taulia Tagovailoa in their season-opener.
UTSA RB Brendan Brady rushed for 26/124-0 on Saturday with RB Sincere McCormick out. UTSA became only the second school this season to have two different players with 25 rushing attempts in a game (Brady and McCormick), the other is SMU with RBs TJ McDaniel and Ulysses Bentley.
Akron RB Teon Dollard had 22 carries for 165 yards last Tuesday, and now has 232 rushing yards through two games. Last season Akron's leading rusher for the ENTIRE SEASON was Brandon Lee with 179 yards.
Nevada QB Carson Strong had previously thrown for 350+ yards in five straight games going back into last season, but only had 336 yards on 24/38 passing last week against New Mexico. Strong was one of nine QBs to pass for more than 330 yards last week.
Cincinnati QB Desmond Ridder has thrown for 886-8 and rushed for 398-9 in his last 4 games. The last QB to reach all of those numbers over a four-game span was Lamar Jackson (Louisville) during his 2016 Heisman season (credit: Stats by Stats).
Georgia Southern has now had five different players with 100 yard rushing games this season – RB Logan Wright became the 5th with his 103 yard game on Saturday after JD King went down for the season with a knee injury last week. The five who have rushed for 100 yards are QB Shai Werts and RBs JD King, Wesley Kennedy, Gerald Green and Logan Wright.
While the Pac-12 has dealt with some games being postponed, only one player has two 100 yard receiving games this season – USC WR Amon-Ra St. Brown with games of 7/100 and 7/113. On a similar note, USC QB Kedon Slovis is the only Pac-12 player with two 300 yard passing games this season.