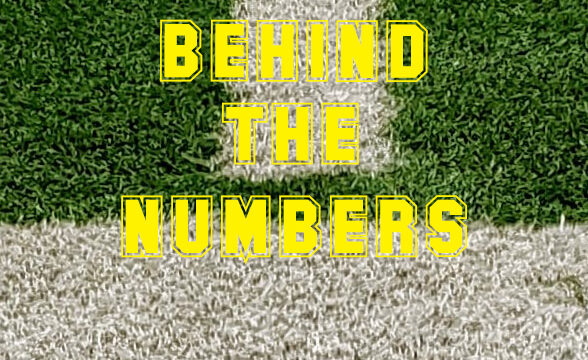 Tweet
Some of these 16 stats after Week 3 are just for trivia, but most are good to know as you look at fantasy trends/leaders across the season or for specific positions or teams.
Early in the season I like to find the players who have been consistently excellent, so lots of focus this week on players who have had multiple games with strong statistical output, but certainly some explosive breakout stats mixed in as well. When I put these together I always find at least a few players stand out to me who I didn't realize were playing so well, I hope you do also.
Mississippi State QB Will Rogers set several 2021 season-highs last weekend, he had the most pass completions in a game (50) as well as pass attempts (67). The next highest for pass attempts this year was Miami QB D'Eriq King with 59, while 3 QBs have had 39 completions in a game (next highest), with one of those again being Rogers. Since the year 2000, a QB has completed 50 passes in a game 16 times, 6 of those were on Mike Leach teams.
Only five players have three 100+ yard rushing games – Greg Bell (San Diego State), Tank Bigsby (Auburn), Blake Corum (Michigan), Abram Smith (Baylor), and Deuce Vaughn (Kansas State).
Two QBs last weekend threw for 200 yards and rushed for 100 yards – Sam Howell (UNC, 307/112), and DJ Irons (Akron, 296/136), who was filling in for an injured Kato Nelson. It has been done five time total this season, and Howell has two of those and Adrian Martinez (Nebraska) also has two.
Four QBs have three 300+ yard passing games – Brennan Armstrong (Virginia), Jake Haener (Fresno State), Tanner Mordecai (SMU) & Grant Wells (Marshall).
Only two players have three 2 TD rushing games – RB BJ Baylor (Oregon State) and QB Malik Cunningham (Louisville).
Since volume matters, three RBs had 30 rushing attempts in week 3 – Greg Bell (San Diego State, 33/119-2), Jaylen Warren (Oklahoma State, 32/218-2), and David Bailey (Colorado State, 30/132-0).
From 2018-2020 only two players had 100+ rushing attempts, 35+ games played, and averaged 6.5 rushing yards per carry. One was Clemson RB Travis Etienne (579/4186-57, 7.2 average). The other, Clemson RB Lyn-J Dixon (208/1372-13, 6.6 average). Dixon entered the transfer portal this week.
There were two 200 yard rushing games in week 3 – Treveyon Henderson (Ohio State, 24/277) and Jaylen Warren (Oklahoma State, 32/218). Henderson's was a season-high, surpassing Michigan State's Kenneth Walker who had 264 yards.
Kentucky WR Wan'Dale Robinson is the only receiver in the nation with three 100 yard receiving games, he has games of 125, 101, and 111 yards.
Only one QB has thrown 10 TDs and 0 interceptions so far this season – Bryce Young (Alabama, 10 TDs.) Next closest are Matt Corral (Ole Miss) and Payton Thorne (Michigan State) with 9.
Three players have two games with 10+ receptions – Stanley Berryhill (Arizona), Drake London (USC) and Makai Polk (Miss State). Berryhill has played 28 games in his career, but prior to this season he had only ever had one game with more than 5 receptions (an 8 catch game in 2020).
Only one player has three games this season with 20+ rushing attempts – Brad Roberts, Air Force. Fourteen players have two games with 20+ attempts.
UNC WR Josh Downs had the second 200 yard receiving game by any player this season, hauling in 8/203-2 against Virginia. The only other is Memphis WR Calvin Austin (239 yards).
A new season-high for most receptions in a game was set by Fresno State WR Jalen Cropper who pulled in 14/141-1 against UCLA. USC's Drake London tied the previous high with a 13/170-2 line.
Three players have at least 200 total rushing yards this season but have 0 rushing TDs – Trestan Ebner (Baylor, 42/317), Nate Noel (App State, 48/250-0), and Ellis Merriweather (UMass, 37/201-0).
Three WRs have at least 250 total receiving yards this season but have 0 receiving TDs – Corey Gammage (Marshall, 22/344), Jalen Tolbert (South Alabama, 14/317) and Jake Bobo (Duke, 27/280).
Credit to the CFB Reference site for its stat-keeping, if you see any stats you feel are incorrect please let me know.